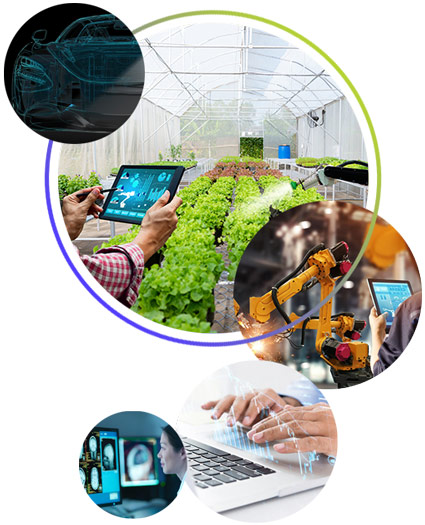 OUR EXPERTS KNOW YOUR CHALLENGES
Your organization has everything to gain by integrating artificial intelligence into its business model. We are the best Quebec reference in the conception and assembly of high performance systems dedicated to artificial intelligence.
Our experts, recognized in the field, will guide you through the AI integration process and you will be able to exploit your data to improve :
The reduction of management and maintenance costs
The efficiency of your supply chain
Obtaining real-time data to automate decision making
The performance, productivity and safety of your team
Predictive maintenance analysis
Quality of service and customer satisfaction
With our demo and rental program, dare to start this great adventure!
Our high levels of partnership, the key to our success
We are the only Canadian partner with more than on NVIDIA Elite competency!
We are certified Elite Partner in NVIDIA DGX, NVIDIA Quadro® and NVIDIA® Tesla®competency.








Accessible solutions to integrate AI into your business
ASK OUR EXPERTS HOW TO APPLY THESE SOLUTIONS
TO YOUR BUSINESS
NVIDIA DGX A100 System
THE FIRST UNIVERSAL SYSTEM FOR DATASCIENCE, DEEP LEARNING AND INFERENCING.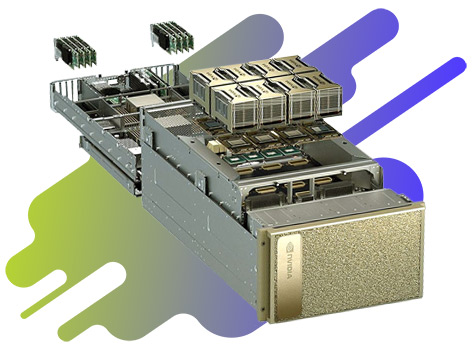 8 NVIDIA A100 GPUs with 320 GB of total GPU memory
9x Mellanox connectx-6 200gb/s network interface
Dual 64-core amd cpus and 1 tb system memory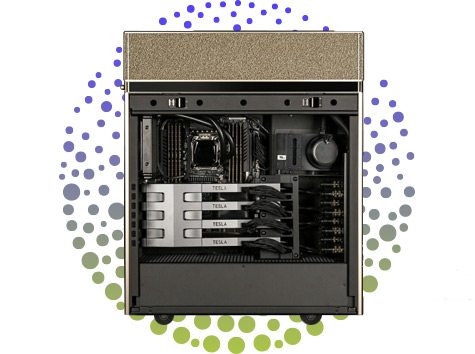 Engineered for scientific teams, the NVIDIA DGX workstation is the world's fastest AI development workstation, giving you the power of a data center in your office.
4 NVIDIA® V100 Tensor Core GPUs, integrated into a fully connected four-way NVIDIA® NVLink™ architecture.
20,480 NVIDIA® CUDA Cores
256 GB RDIMM DDR4 system memory
NVIDIA Certified Software Stack for Deep Learning Workloads

Customized HGX systems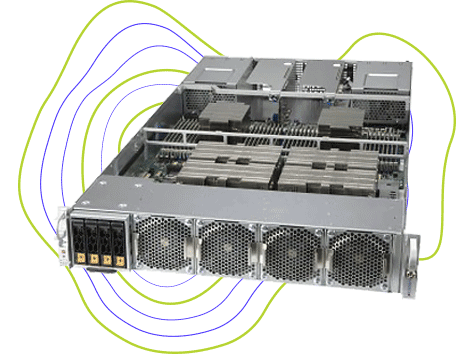 Numerous workstation and server configurations
Get started quickly with the frameworks of your choice, pre-installed on your system.
Three-year warranty and support on all our Artificial Intelligence systems




Customized workstations and servers for AI and Data Science
OR FOR DEEP LEARNING, MACHINE LEARNING OR INFERENCING.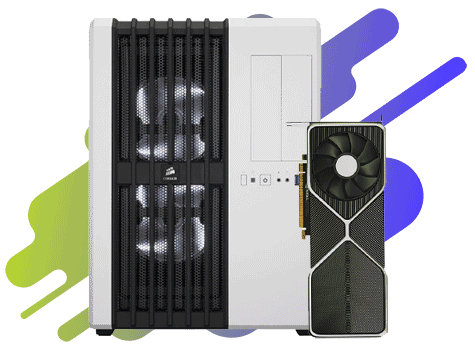 Maximize the productivity of data scientists
Take advantage of a fully integrated hardware and software environment, optimized to deliver immediate and significant productivity gains.
Develop and train your models faster
Perform iterations and deploy applications faster on production clusters with the high-performance computing capabilities of Quadro RTX GPUs.
Advanced Reliability and Enterprise Support Services
Take advantage of optional support services for NVIDIA software and containers with the reliability that data scientists around the world have come to expect.







AI Workstations and servers (Dell | Lenovo | HP)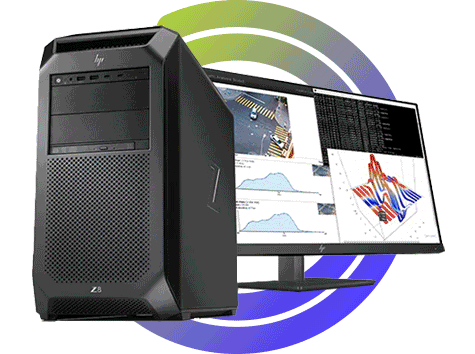 AI Workstations HP Z4 | HP Z8
AI Workstations Dell Precision 5820 | 7920 | 7550 | 7750 | 5750
AI Workstations Lenovo ThinkStation & ThinkPad P Series







AI stack deployments
Our systems for artificial intelligence, integrate the best hardware, software and engineering systems. Each system is delivered with our pre-installed software stack and is fully ready for operation upon delivery.
Networking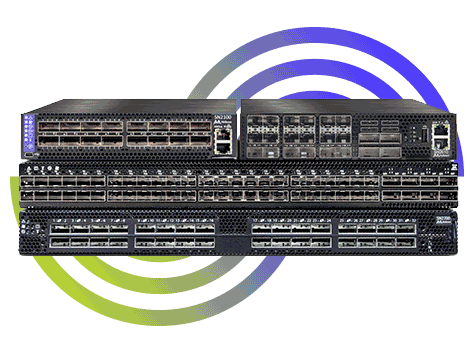 1, 10, 25, 50 and 100 Gb/s network switches
Short and long distance private networks (LanEx, Dark Fibre etc.)
Genuine and compatible transmitter
Custom cable and fiber optics









High performance storage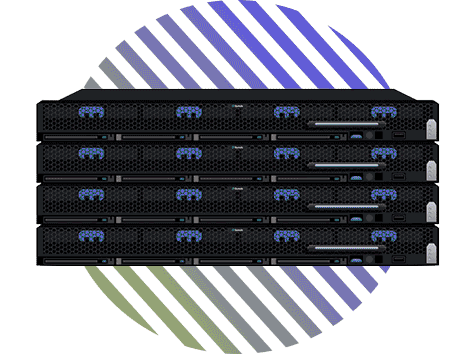 Multiple technologies (on premise | hybrid | cloud)
Customized and optimized configuration for your AI specialization
Storage for archiving and backup



IT Professional Services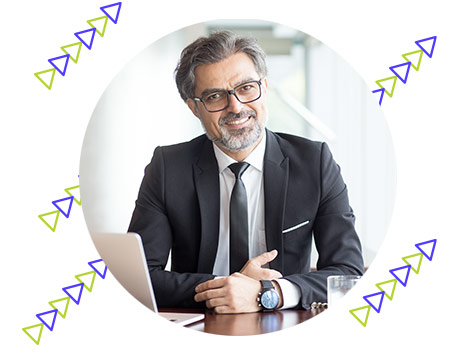 Consulting services for the integration of artificial intelligence in your organization
Technical support by certified and experienced technicians
Managed IT services, outsourcing, network management
Contact us for any questions